Training racehorses? Is it luck, judgment, talent, persistence, commitment or is it knowledge. At Victory Lodge, you will find all of these attributes that makes a successful thoroughbred training operation. Not to mention a great team.
Clarry and his wife Maree offer owners a special experience when they race their horse as they live on site at Victory Lodge, so your horse has 24/7 care.
We welcome any comments or enquiries from current or prospective owners and followers of our stable.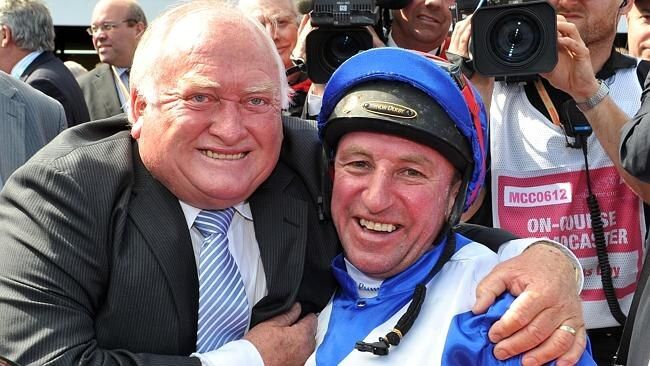 Professional Training
At Victory Lodge, we understand that providing the right environment and care is paramount to a horses' development. With over 30 years experience as a trainer, Clarry's expertise and hands on approach is second to none.
Clarry works closely with his team to ensure that the best attention is given to each individual horse.
Communication
Communication is important to Clarry Conners and his stable prides itself on keeping owners abreast of their horses activities.

That is why Clarry has developed this interactive website for his owners to allow up to the minute information and private messages through his "trainers say" direct to owners.
Horse Selection
Clarry is well qualified to select and acquire horses on behalf of owners and prospective owners at all major yearling sales.
Clarry regularly attends the horse sales. If you wish to discuss future opportunities in getting involved as an owner, please don't hesitate to contact us. As horses become available, they will be displayed below.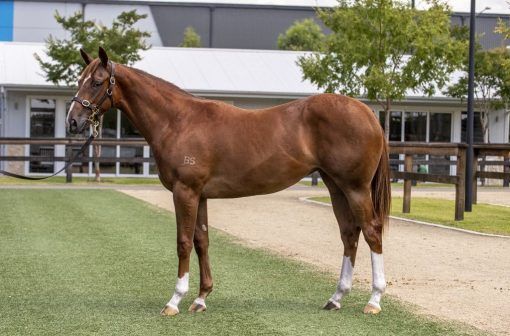 2 Year Old Chestnut Filly
Incentives:
Clarry bought this lovely Headwater filly  at Inglis Classic Sale which makes her eligible for Inglis Race Series which includes  the Millennium Race next year.  This filly looks an exciting type, Headwater won the Sliver Slipper and he was a very fast horse,  her dam won races in USA  at 2 5f and 6f and  she has had 4 foals to race all winners.
The filly is also Bobs eligible
Give us a call if you wish more information about becoming an owner of this exciting filly.
Stay up to date with the latest news from Victory Lodge.
Upcoming Runners
Latest Results
| Horse | Date | Race | Finished | Margin | Jockey |
| --- | --- | --- | --- | --- | --- |
| Segrill | Aug 06, 2022 | 2 - Royal Randwick | 4 | 3.70 | Reece Jones |
| Shocking Force | Aug 04, 2022 | 6 - Kembla Grange | 8 | 5.10 | Ms W Costin |
| Doublesharkattack | Jul 30, 2022 | 2 - Rosehill Gardens | 5 | 5.10 | Brock Ryan |
| Segrill | Jul 27, 2022 | 7 - Warwick Farm | 9 | 9.30 | W Pike |
| Tip Top Timing | Jul 22, 2022 | 6 - Canberra | 4 | 1.50 | J Penza |
| Kariba | Jul 18, 2022 | 7 - Goulburn | 1 | 3.30 | J Innes Jnr |
| Doublesharkattack | Jul 18, 2022 | 5 - Goulburn | 1 | 0.40 | Ms W Costin |
| Tip Top Timing | Jul 16, 2022 | 6 - Kembla Grange | 4 | 2.40 | Dylan Gibbons |
| Segrill | Jul 09, 2022 | 5 - Royal Randwick | 10 | 9.60 | Tom Sherry |
| Tip Top Timing | Jul 02, 2022 | 6 - Newcastle | 5 | 13.50 | J Penza |
Location
17 Stroud Street Warwick Farm, New South Wales Australia 2170